About Us
Hunter Vein Clinic is a medical practice specialising in the modern treatment of venous disorders of the lower limbs, ranging from small spider veins to large varicose veins and their associated problems.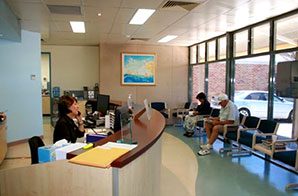 The Clinic was founded in February 2006 by Dr Naomi Hunter who is an accredited phlebologist with extensive experience in the treatment of venous disorders since 1989.
The philosophy of Hunter Vein Clinic is to provide excellent medical care in a comfortable and friendly environment with emphasis on applying modern principles of varicose vein treatment as appropriate on an individual basis. Thorough evaluation and detailed discussion of treatment options enables patients to make informed decisions regarding their management.